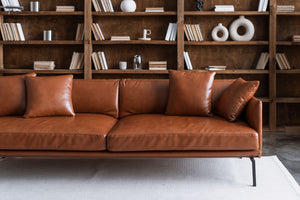 Fortivo: Your Trusted Partner in DIY Home Restoration
Fortivo is not just another brand; we are passionate about empowering homeowners across the US to take matters into their own hands. Our mission is to help you turn every DIY project into a successful endeavor.
Our Story
Born out of a desire to make home repair projects more accessible, we recognized a gap in the market for quality DIY kits that could help homeowners achieve professional-level results without breaking the bank.
Fortivo has become a household name across the country, renowned for our range of professional DIY home repair kits. From leather repair and recoloring balms to tile kits and beyond, we provide the resources and guidance you need to keep your home in top shape.
Our Products
Every product in our catalog is meticulously curated to ensure they meet the highest standards of quality and functionality. Whether you're looking to breathe new life into an old leather sofa or fix that cracked tile in your kitchen, we've got a kit designed for that purpose.
Our products are easy to use and come with detailed, step-by-step instructions, making them suitable for both beginners and experienced DIY-ers alike.
Our Commitment
At Fortivo, we believe in the power of doing things yourself, but not by yourself. We're committed to supporting you throughout your DIY journey. Our dedicated customer service team is always ready to provide expert advice and answer any questions you might have about our products or your project.
Our Vision
Looking ahead, we aim to continue innovating, expanding our product range, and improving our services to better meet the ever-evolving needs of our community. We envision a future where every homeowner feels confident to undertake any home repair project, and we're here to make that future a reality.
Join the Fortivo Family
Whether you're a seasoned DIY enthusiast or a first-time fixer-upper, we welcome you to join our family. Embrace the joy and satisfaction of fixing, renovating, and beautifying your home with Fortivo.