AS SEEN ON
★★★★★

FABULOUS FABULOUS FABULOUS! Wife wanted this ottoman black, so I purchased this leather dye with out to much expectations. But as you can see with the pictures this worked beautifully.
★★★★★

The tile kit worked wonders on a chip in my bathroom, Customer Service is fantastic! You can text them which is extremely convent plus they handled my concerns and questions with care
★★★★★

WOW! Loved the results on my chair with tons of cat scratches. I started with 50 grit sand paper to smooth rippled leather and then applied balm twice, waited 4 hrs between coats and it looks like new again.
★★★★★

This stuff is hands down awesome. I bought a leather jacket worth $300 but got a small hole on the right sleeve. Annie from customer service was so helpful and answered all my questions. Highly recommend it.
★★★★★

I had the most comfortable leather couch in the world, but it was a hand me down, and the previous owners dog scratched it quite badly when they left her alone. I got this balm not expecting any miracles but the couch seriously looks brand new. It literally worked a miracle!
About Us
Born out of a passion for restoration, Fortivo is your trusted US-based provider of professional DIY home repair kits. From leather repair and recoloring to tile restoration, we bring the magic of transformation to your fingertips. Our mission is to empower individuals to breathe new life into their cherished items.
Elevate Your DIY Skills
Ultimate Leather Repair Guide
Explore our easy-to-follow repair guides and restore your treasured leather to its former glory. Start your restoration now!
Learn More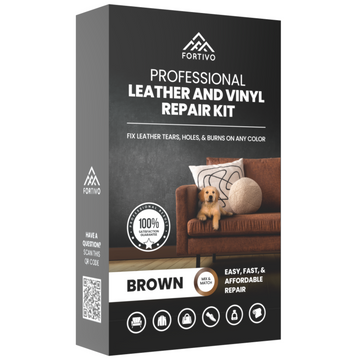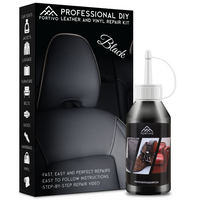 COMPLETE CARE
Leather restoration
Hand picked bundle to repair and restore your leather products and make them look like new
Shop bundle
Shop ALL
Got Questions? We're here to help!
Our dedicated customer support team is always ready to assist you. We're here during business hours, ready for a chat! Send your queries below or just click on the tiny chat bubble in the bottom right corner, and let's talk DIY.